Podcast: Play in new window | Download (Duration: 28:28 — 26.1MB) | Embed
Subscribe: Android | Email | Google Podcasts | RSS
Jessica & Kevan, of course, updates us all on his ankle injury. Jess doesn't show much pity for him.
Kevan tells how his snacking has changed during the NFL & MLB seasons. Jessica then gives other ideas how to stay active while watching the games.
WE thank our sponsors PUSH Beverages & The Colorado Center for the Blind.
Jessica and Kevan welcome Rachel Adams.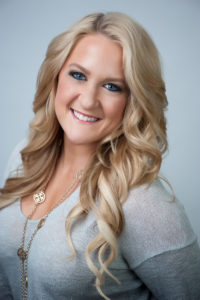 Rachel's Bio: Rachel Adams is a Realtor, Public Speaker, Coach, Author, and Entrepreneur.  She is 32 years old, lives in Northern California, and is the CEO of 4 different companies.   In just 3 years in the real estate industry, Rachel had hit the top 1000 agents in the country for the Wallstreet Journal.  On the outside looking in, her life was perfect.  She had the perfect car, the perfect social life, and everything looked top knotch.  You could say she had the perfect "Facebook" life.  But as we all know reality isn't always what it seems.  And then one conversation changed everything.  Rachel decided to start leading her life with full authenticity and intention and everything changed! She now travels around the United States teaching others and coaching on her life changing book and program, "Lost to Found in 90 Days".
Rachel & Nina are offering our listeners the First 3 chapters of their book Lost 2 Found in 90 Days for free to see what the program will be like.
Here is the link to the Lost 2 Found in 90 Days Program: www.lost2found90.com/the-program
On this segment of Fit Chat, Jessica & Kevan discuss ways to prevent injuries during exercise.
Some of the tips are: stretching, warming up, stretching, cooling down, and oh yeah, stretching.