Kevan Worley
CEO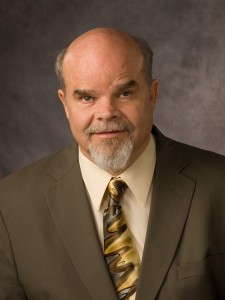 Kevan Worley has found purpose and success by owning his own business, finding ways to give back to the community, and sharing what he has with others. The son of an Army Sergeant and born blind in Germany, Worley was taken to see doctors at the Mayo Clinic upon his family's return to the United States. Renowned eye specialists said to his parents, "Get him a good education." They did.
In 1992, Worley used his education and experiences to launch and serve as CEO of Worley Enterprises. Since 2000, Worley has also served as the Executive Director of the National Association of Blind Merchants, a division of the National Federation of the Blind (NFB), the largest and most influential membership organization of blind people in the United States. The NFB improves blind people's lives through advocacy, education, research, technology, and programs encouraging independence and self-confidence.
Worley is also a member of the Colorado Springs' Legislative Watch Council and is active in the Government Affairs Advisory Council. Worley sits on the Board of Directors at the Colorado Center for the Blind and he serves as Treasurer for the Colorado State Rehabilitation Council. Active in the Colorado Springs Chamber of Commerce and Catamount Environmental Institute and Rotary, Worley tries to live the company motto: "Building opportunity through service."
Jessica Beecham, M.S., CTRS
Program Director
Jessica Beecham joined the WE Fit Wellness™ team because of a strong desire to help ALL people achieve wellness. Jessica's personal journey as a blind woman, along with her work with individuals with disabilities and other at risk populations, has revealed a real need to break down barriers so that everyone has access to a healthy lifestyle.
Jessica received her Bachelor of Science in Recreation and Leisure Studies with a concentration in Therapeutic Recreation in 2008. She began working as a recreational therapist for children who are medically fragile and in 2010 became certified in Pediatric Massage. She then established a Pediatric Massage program as part of her Recreational Therapy practice. She also worked as a recreational therapist for adolescents and adults with drug and alcohol dependency. In 2012, Jessica began working as Chapter and Community Development Coordinator for the National Federation of the Blind of Colorado, where she was instrumental in starting several new chapters, including the Colorado Sports and Recreation Division. She also implemented wellness programming as a mechanism for attracting new members. In late 2012, Jessica received her Masters of Science in Exercise Science.
Jessica is eager to help people find the happiness, health, and positivity that stems from a healthy diet and exercise. Her goal through WE Fit Wellness™ is to make a healthy lifestyle more accessible, affordable, and achievable for everyone.